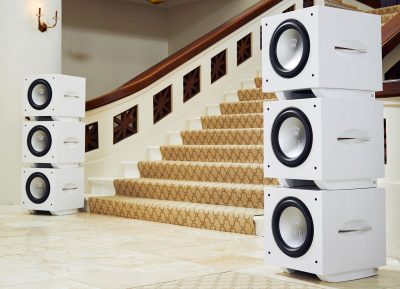 REL Subwoofer Launch Event @ PJ – 9th – 11th of September
With the recent addition of REL to our portfolio we are excited to invite you to our exciting launch event.
Over the course of three days, three of our demonstration rooms will be showcasing how a REL subwoofer can improve your HiFi system or Home Cinema.
REL subwoofers not only deliver thunderous bass and depth to your home theater….. they have a delicate side too. Using their unique Hi-Level connection you can blend them in seamlessly with your speakers and introduce new level of depth to the soundstage. Its not all about perceivable bass reproduction, you can introduce a real ambience to the sound in passages of music that seemingly have no bass at all! REL subwoofers add a sub-coustic dynamic range to you HiFi system, all without adding any coloration or obvious addition that a subwoofer has even been introduced to your system.
COVID safety is very important to us. There is 1 x ticket available per hour for up to 4 people, 10:00 to 17:00 on Thursday, Friday and Saturday.
Please follow the link below to use our booking facility;
Alternatively email us – info@pjhifi.co.uk or Call 01483 504801.